Deco 4Gang 2way Antique Brass Toggle Switch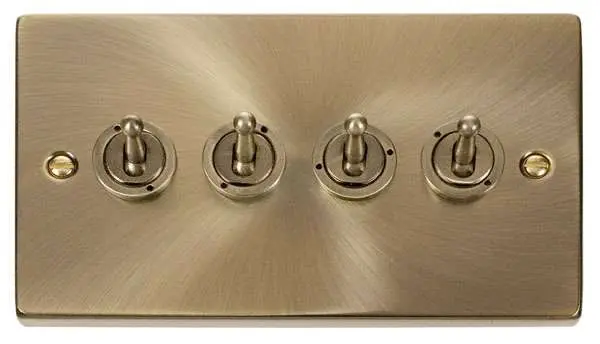 Deco 4Gang 2way Antique Brass Toggle Switch
Brand: Click
Deco 4Gang 2way 10AX Antique Brass Toggle Switch
Deco is a comprehensive range of decorative metal wiring accessories.
It is a brand that is synonymous with high specification, high quality, long life and unprecedented value for money.
Each product is supplied individually packaged in its own distinctive printed box complete with comprehensive
fitting instructions.
All Deco switch plates are modular as standard, allowing you create virtually any switch plate you require. All of the switch modules featured in our dedicated modules section can therefore be used in any combination on DECO accessories.
Standards: BSEN60669
Back Box Depth: 16mm Minimum Cable Size: 2 x 2.5mm² / 4 x 1.5mm²
NULL
Fast Shipping
In 3-10 Days
Free Returns
No Questions Asked
30 Day
Money Back Guarantee
You may also like
Customers also bought these